NATURAL LOOKING HAIR THAT YOU STYLE ANY WAY YOU CHOOSE
Men's Hair Restoration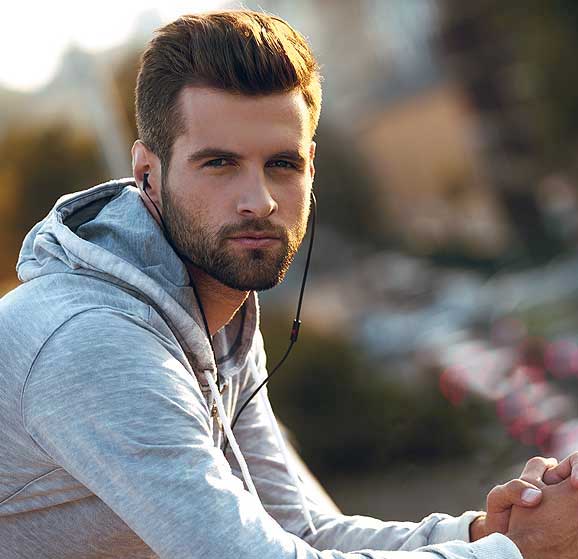 Men's Hair Loss Options
When it comes to men's hair loss, you are not alone. There are hundreds of men around the Huntsville, Alabama area that is dealing with thinning hair just like you. It is our commitment to you, that we will help you look to find the right solution for your hair loss. We don't use gimmicks but real proven hair systems like Virtual Reality hair and FDA-approved laser hair therapy to give you back your hair.
GET ANSWERS TO YOUR QUESTIONS
Hair loss and thinning hair can be emotionally traumatic and affect how you see yourself and how you react to others. For over 35 years, we have been helping men and women restore not only their hair, but also their confidence and their smile.
Whether you are experiencing thinning hair and want to stop your hair loss, or want more hair, we offer the latest clinically proven hair loss treatment and hair restoration solutions for men and women of all ages and hair types.
We want to help you find the hair loss solution that is right for you. Contact Steve Latham Hair Restoration Clinic in Huntsville today to schedule your free, private consultation.
Get Answers Today
RESTORE YOUR HAIR. RESTORE YOUR LIFE. Schedule a free, private consultation today.