Hair Loss Solutions for Men
Men's

Hair Restoration

For men who find themselves balding or their hair is starting thin, there is no need to stress over it. We offer the most advanced techniques to provide clients with a great looking full head of natural hair. Every clients hair loss is treated individually and solutions are tailored to your own specific needs.
Women's Hair Loss Solutions
Women's

Hair Replacement

One in four women suffer from hair loss. We will help you to understand the causes of your thinning hair and share hair loss solutions to restore your hair back to being full and healthy. We are proud to offer the most advanced hair restoration solutions that are designed specifically to meet your individual needs.
Hair Loss Treatment & Prevention
At the Latham Hair Clinic in Huntsville, Alabama, we offer all clinically proven hair loss treatment and prevention protocols, including Platelet Rich Plasma (PRP) hair rejuvenation therapy as well as FDA approved Low-level Laser Hair Therapy.
Whether you are experiencing thinning hair and want to stop further hair loss, or want to fully restore your hair, we encourage you to schedule a free, private consultation where we will work with you one-on-one to help you find your perfect hair loss solution.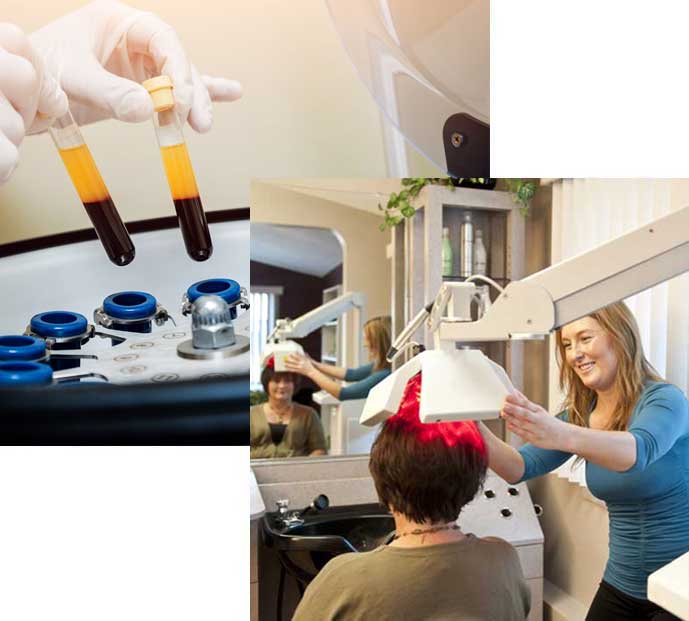 CLINIC HOURS
Tuesday-Friday: 9:00am – 5:00pm
Saturday: By appointment
Sunday-Monday: Closed
We have extensive experience helping clients of all ages and hair types with alopecia, chemotherapy-related hair loss, trichotillomania, and thinning hair. If you are experiencing hair loss, we're here to help!